Tasty cookies with great macros! These keto cookies are packed with 4 g protein, 3 g fiber and only 5 g net carbs!
Our Keto Cookies are made with a blend of Non-GMO pea protein and Prebiotic Fiber from plants.
Non-GMO Blend of Plant-Proteins & Fibers
The combination delivers over 4g Protein in just two cookies. That's about as much protein as a small egg.
Zero Artificial Ingredients
We never have and never will use any artificial sweeteners, flavors or colors of any kind.
Four Delicious Flavor Combinations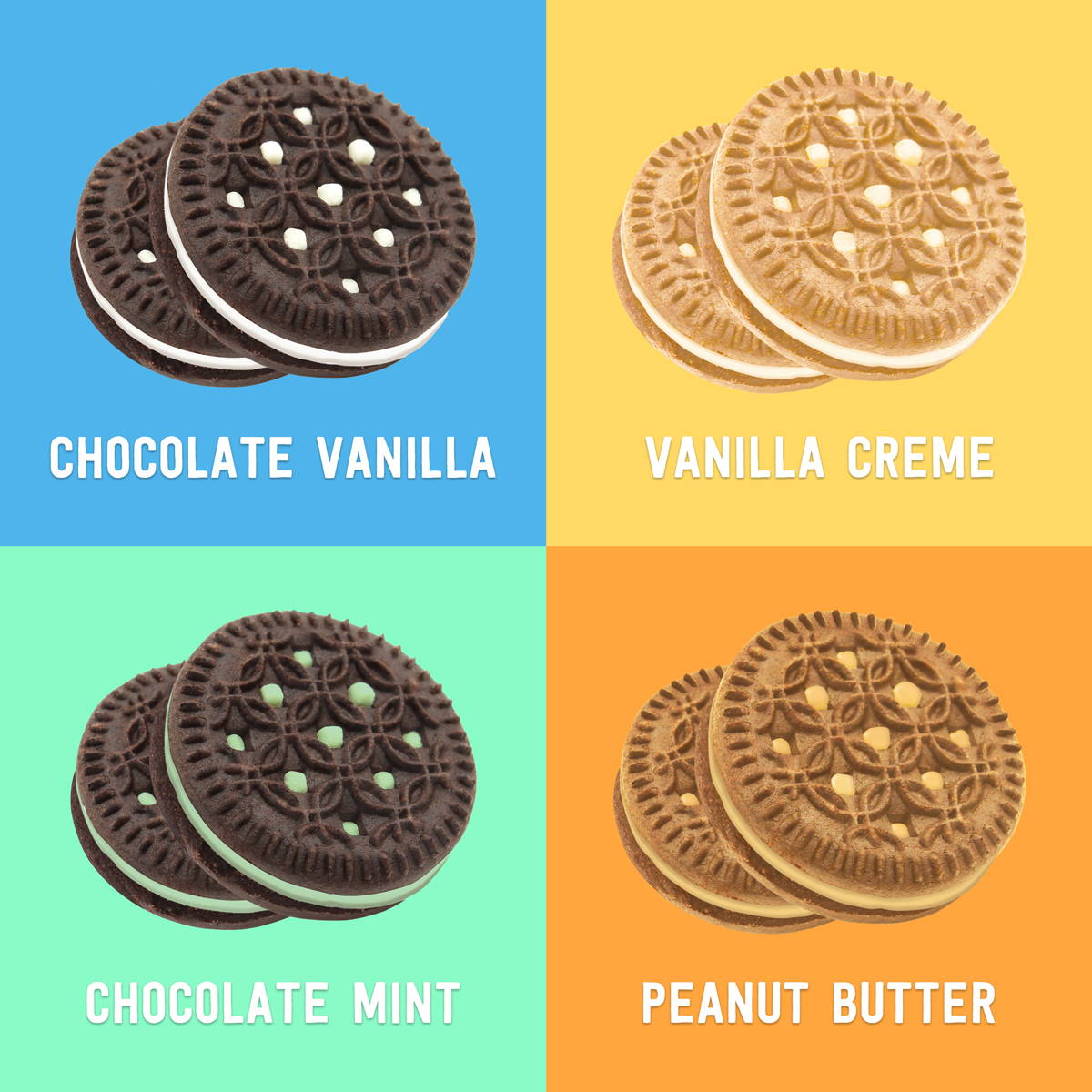 One of the finest Dutch cocoa powders combined with a delicious vanilla creme filling delivers a signature cookies and cream flavor.
Crunchy vanilla cookies paired with creamy vanilla filling create a delectable vanilla flavor that will keep you coming back for more.
Decadent chocolate cookies and refreshing mint filling come together perfectly, giving you a flavor combination that is hard to resist.
Smooth peanut butter filling sandwiched between two peanut butter cookies offers a delicious combination of sweet, salty, and nutty all wrapped into one.